tel: 022 21784
email: info@albertlynchs.com


Follow Us On Twitter!
For All The Latest News From Alberts...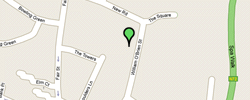 Party Menu

Looking at arranging a get-together or a private party?
Alberts Lynchs Bar Mallow offers the perfect surroundings for special occasions, birthdays, christmas parties, office parties & private parties. We can cater for large amounts of people or small intimate gatherings.

Please check out our food menu below for such occasions.

Party Food
Cocktail Sauasages


€1.95 per person



Cocktail suasage rolls


€2.75 per person



French Fries / Spicy Wedges


€2.00 per person
Black Pudding Served With Cherry Tomato & Mango Sauce


€2.00 per person
Breast Of Chicken Bites
€2.75 per person
Selection of Quality Sandwiches


€3.50 per person
Oak Smoked Salmon On Brown Soda Bread


€3.00 per person



Thai Mini Seafood Spring Rolls


€3.00 per person



Sweet Chilli & Lime Chicken Wings


€2.75 per person
Scampi & Mango


€4.00 per person
Celery Boats (Celery With Cream Cheese & Grapes)
€2.75 per person

* The Above Are Served With A Choice Of The Following Dips: Sweet Chilli Dip, Garlic Mayonnaise & Hot Curry Sauce


Special Offer
Complimentary Bottle Of Sparkling Champagne With Parties Over 25 People!